It was a busy a week, and I'm a bit behind these days, but I'll catch up, so bear with me if I haven't stopped by your site recently. I hope everyone had a nice and safe St. Patty's Day. Spring is coming, I'm very excited. I wanted to congratulate Louise Erdrich for winning the 2016 National Book Critics Circle Award for fiction for her novel "LaRose." It's a book I plan to get to and one that Judy over at Keep the Wisdom had  wonderful things to say about. For now, I will leave you with a few reviews of what I finished last week.
Miller's Valley by Anna Quindlen, 2016, 272 pages
I picked up this novel when I saw it lying around my parent's house when I was traveling a couple weeks back. After the first 80 pages or so I didn't think it was going to be for me — it's a coming of age, family saga that seemed to start off a bit slowly and the material appeared a little thin. Maybe it seemed too quiet, or character driven? But sometime after that the story crept up on me and I became much more invested in it.
In the novel, Mimi Miller recounts her young life growing up in a small Pennsylvania town in the 1960s with her family who've lived on a farm there for generations. There's talk that the government wants to relocate their community, which is susceptible to floods, to make way for a reservoir, while her father and others are dead set against it.
Like her few friends, Mimi's family is a bit of a mixed bag. Her mother is a nurse, and her father is a fix-it man; she has a successful older brother who's married and moved away, and another brother she idolizes who parties through high school and then enlists in Vietnam to escape the stagnancy. There's also Mimi's reclusive Aunt Ruth who lives in a small house on their property but never goes outside.
All the while, there's little money or future prospects, so Mimi loses herself in her school work, farm chores, and a sexual relationship. In many ways, the story is not uncommon to a lot of coming-of-age tales with family secrets, setbacks, and heartbreaks, but what I liked about it was Mimi's narration, which gives it resonance with her insightful thoughts about what's happening around her. Her sensibility piqued my curiosity into what would happen to her and the fate of the town and her family members.
I liked its themes too of home and place and the people who you grow up with. As Mimi says, "No one ever leaves the town where they grew up, even if they go." I guess I shouldn't have doubted the quiet power of an Anna Quindlen novel as the couple I've read usually have resonated quite a bit.
The Zookeeper's Wife: A War Story by Diane Ackerman, 2007, 384 pages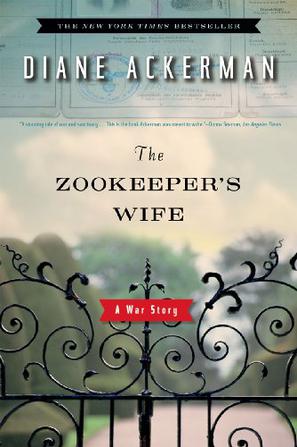 Meanwhile I listened to this nonfiction book on audio, which took a couple weeks of deeply concentrated dog walks with my headphones on (ha). I was glad to get to it before it comes out as a film at the end of the month starring Jessica Chastain. The movie was filmed in Prague, which stands in for Warsaw in the story. In retrospect, maybe it would have been easier to follow reading it in print, instead of listening to it, as the book covers so many different things pertaining to the Zabinskis' lives and the war in and around Warsaw. But then again the narration of it on audio was so beautifully done by Suzanne Toren with all the accents and Polish words and ideas, which I liked. So I guess a combination of both perhaps would have been optimal.
The book is about the true WWII story of Jan Zabinski, the director of the Warsaw zoo, and his wife Antonina, who sheltered and hid about 300 Jews and Polish resisters during the war in their villa and in the animal cages and sheds. The author used Antonina's diaries, and other sources and research to shed light on the Nazi occupation of Warsaw, the ghetto, the uprisings, and how the Zabinskis managed and were able to do what they did.
It's a remarkable story, but as many have found the book is not exactly an easy read or listen. Judging from what others have said on Goodreads, many abandoned or didn't care for the book because they found it disjointed or scattered from the main story of the Zabinskis. In the book for example, the author will be telling about an incident with Jan or Antonina or their young son and then often go on a tangent idea about Polish customs or music or Nazi ideology or whatnot. So you have to hang with it a bit for the author to circle back around to the incident she was initially talking about.
It's a book with a lot stuffed in it. Not only do you learn about the Zabinskis and what they were like, but there's also a lot in it about nature and animals, what zoos were like at the time, Polish history, language and customs, Warsaw life, and Nazi ideology. It brought to light new things much of which I didn't know. It also talks about various people who were pertinent to the Zabinskis during the war such as the spiritual head of the ghetto, the duplicitous director of the Berlin zoo, and others in the underground resistance.
I found the author's research and broad scope phenomenal and fascinating. It might not have made for the easiest storytelling to follow, but sticking with it I found it rich and rewarding. I feel like someday I'll have to return to the book to scoop up additional facts and tidbits from it. The writing too is often quite poetic and alluring, which I guess is not uncommon from the author, who's known for this in her naturalist writings. Her love of animals and nature is definitely evident in the book, and makes for a new angle on WWII, which I haven't heard about much before.
Other things I took away from "The Zookeeper's Wife" was the courage of these regular people to do what they felt was right and help people despite the threat to their lives, as well as the ingenuity of many of the Polish people and Jewish resisters who thwarted the Nazis. They seemed far from idle or resigned to their fate under the occupation, and their resistance movement and uprisings are quite legendary. I was in awe of them throughout this book. I recommend the book for those who are interested in such tales of WWII resistance but know it's probably not for every reader.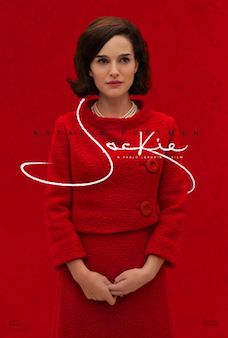 Finally last week we rented the movie "Jackie" and I thought it was quite interesting and much better than I thought it would be. I guess I thought it would be just a lot of grieving and mourning over the assassinated President Kennedy — and a portrayal of a horrified, stunned Jackie in her bloody outfit, but there's more to the script than that. Somehow it captures quite a bit of what was going on at the time, as well the perceptions and myths, and it gets to every side of Jackie. It's more multi-dimensional than I would've believed.
It's also quite a provocative and beautiful film. And despite the flak I might have heard about Natalie Portman's performance as Jackie, I thought she was terrific and dug deep for the role. How she didn't win the Best Actress Oscar award over Emma Stone in "La La Land," I'll never know. Emma was good, but in my mind didn't dig as deep as this.
What about you — have you read these books or seen this movie, and if so, what did you think?