Recently I scored the audio download of Jonathan Franzen's 2015  576-page novel "Purity" from the library. It took a couple of weeks to listen to it all, which I did mostly while walking … and then walking some more, but I found it well worth it — as the story hooked me early on and engaged me till the very end.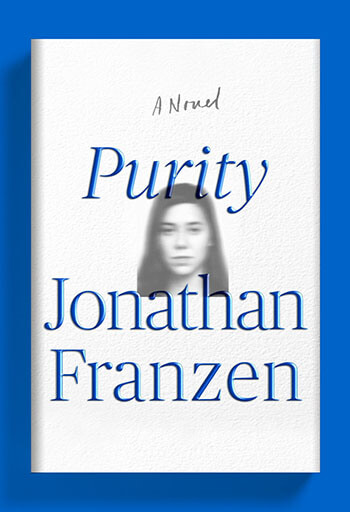 And oh my, it's quite epic. It takes you down varied paths — from Northern California to the Eastern Bloc and jungles of Bolivia — and through the lives of its characters in a whirlwind. I found it at times humorous, creepy, endearing, and maddening. It has a lot in it and much to say. I was especially impressed by the captivating storytelling of it, which sort of surprised me — as this was my first Jonathan Franzen novel — and here I thought he was supposed to be snooty, grumpy and once infamously mocked Oprah Winfrey's book club. All of Franzen's novels about families I (wrongly) presumed were long, dense, preachy, and morose. Yet I found "Purity" to be quite accessible, full of life, easy to fall into, and funny early on.
It's a story about a young college grad, the whip-smart Purity "Pip" Tyler, who's laden with student debt, living at a rundown group home and working at a hokey business in Oakland that sells renewable energy. She doesn't have anyone close to her except her single mother, a recluse who raised her at a remote cabin in Northern California and won't lend her money or tell her who her father is. Her mother is manipulative and clingy yet Pip still loves her.
In time Pip takes an internship at The Sunlight Project in South America run by this dubious guy Andreas Wolf, an East German who rose to fame during the collapse of the Berlin Wall. He's a competitor to Julian Assange and WikiLeaks, which his company resembles, leaking secrets of the world. Pip wants to use his company's resources to find out who her father is, though Andreas is interested in Pip for reasons she doesn't yet understand and which will eventually upend her ideas of right and wrong — when she pursues a job at an online investigative news organization in Denver. The story is a bit of a mystery, you'll want to stick around to see what happens to the likable Pip, how it all ties together, and whether she's able to reunite her family.
It's also a bit of a modern-day Dickens tale that reminded me slightly of Lauren Groff's big seller "Fates and Furies," which came out around the same time. It has a similar epic-storytelling feel to it and is partly about the Battle of the Sexes. Like Groff's Lotto and Mathilde, Pip's mother and father are at odds with one another and their sordid history unfolds over time. Franzen seems to satirize their "feminist marriage," which breaks apart in a firestorm. The mother in "Purity" is particularly worth strangling, though the father, is no white knight either. None of the characters — from Andreas to even Pip turn out to be as pure as they claim to be; they all harbor harmful secrets and have dirtied their hands from it — so to speak.
Like "Fates and Furies" too, "Purity" includes quite a bit about the characters' sex lives or motives, which aren't always pretty, so be forewarned. There's a couple sections where I wondered if Franzen deserved the "bad sex in fiction award" but I think he narrowly dodges it by using it to show just how depraved his characters sometimes are.
What is interesting is the story's theme that explores power and secrecy issues in the Internet age, and particularly those surrounding journalism vs. WikiLeaks, which Pip must navigate through early in her young career. It's a timely theme, and one that delves into the background of the Assange-like character, Andreas Wolf. Earlier in life he's on the run from the Stasi in East Germany for a crime he's involved in. This part of the book is pretty gripping and reads like a thriller. It's various side stories like these that make "Purity" worth the price of admission. For all it offers, I gave the novel five stars on Goodreads, despite it including two pretty dislikable marriage partners.
What about you have you read this one, or any of Franzen's books and if so, what did you think?
As for my Summer Reading List, I've listed 15 novels below that I'll be trying to get to from June 15 to Sept. 15.
Are any of these on your list? Or if not, what is?
I combined some thriller, fast-paced types with slower, deeper reads so hopefully it'll be an enjoyable season.
Check out what's on it:
1) If We Were Villains by M.L. Rio (2017)
2) Since We Fell by Dennis Lehane (2017)
3) Everybody's Son by Thrity Umrigar (2017)
4) Transit by Rachel Cusk (2017)
5) The Nix by Nathan Hill (2016)
6) To the Bright Edge of the World by Eowyn Ivey (2016)
7) The Glass Castle by Jeannette Walls (2005) / movie out in August
8) The Stranger in the Woods: The Extraordinary Story of the Last True Hermit by Michael Finkel (2017)
9) The Marsh King's Daughter by Karen Dionne (2017)
10) The Scribe of Siena by Melodie Winawer (2017)
11) White Fur by Jardine Libaire (2017)
12) Celine by Peter Heller (2017)
13) The Handmaid's Tale by Margaret Atwood (1985) / b/c of the TV series
14) Before the Wind by Jim Lynch (2016)
15) Do Not Say We Have Nothing by Madeleine Thien (2016)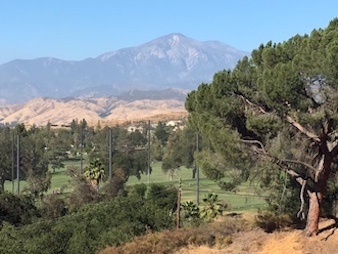 Hopefully I won't get too distracted by other titles not on the List, but unfortunately I usually do. I'll incorporate those additions as I go along.
This weekend I'm in California visiting my folks (can you tell?) so I will bid you adieu for now. Thanks for stopping by and Happy Reading!