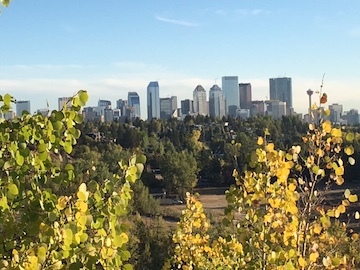 Fall officially starts on Friday and it already feels like it's here. Temperatures have dipped and the leaves are starting to turn yellow. It must mean the literary award season is upon us, and this past week the longlist for both the National Book Awards (U.S.) were announced as well as those for Canada's Giller Prize. Out of the 10 that made the U.S. longlist for fiction, I'm keen to read Jesmyn Ward's "Sing, Unburied, Sing," Jennifer Egan's "Manhattan Beach," Min Jin Lee's "Pachinko," and Lisa Ko's "The Leavers." From the Canada fiction longlist, I'm most curious to read Rachel Cusk's novel "Transit," which apparently is the second book in a trilogy that began with "Outline." So I need to start with that first. Both award lists will be cut to five finalists during the first week of October with the winners being announced in mid-November.
Also this past week, eyes were raised when three American authors made the shortlist for this year's Man Booker Prize, which had been a literary award historically reserved for U.K. authors and those of the Commonwealth. The Brits are none too pleased to have the Booker Prize opened up the past few years to Americans; can you blame them? And the fact that many favorites failed to make the shortlist, including the novels of authors: Arundhati Roy, Kamila Shamsie, Irish authors Sebastian Barry and Mike McCormack, and British authors Zadie Smith and Jon McGregor (even American Colson Whitehead) shocked some critics and made others quite ticked. Instead this year's Booker shortlist for fiction includes:
"4 3 2 1" by American Paul Auster
"Lincoln in the Bardo" by American George Saunders
"History of Wolves" by American debut author Emily Fridlund
"Exit West" by British-Pakistani author Mohsin Hamid
"Autumn" by British author Ali Smith
"Elmet" by British debut author Fiona Mozley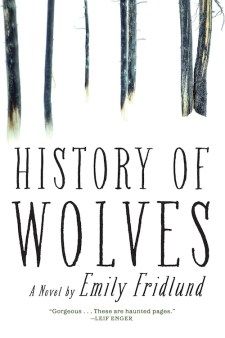 Who would have guessed this list? I've read "Exit West" and wanted more from it (sorry to those who thought it sublime) so I think that leaves it wide open for George Saunders to win. But while I still need to read "Lincoln in the Bardo" (many loved it), I'm sort of more curious now to read Emily Fridlund's debut novel "History of Wolves." Aren't you? I remember when it came out in January, somehow I let it pass by not sure about it, but it's received a lot of praise since then. And it sounds like a sense of foreboding and suspense permeate the novel about a 14-year-old girl's awakenings as she confronts a web of mysteries in the icy woods of Minnesota. Hmm, I've read the ending is a bit disturbing and moving, but I want to check it out.
As for what I finished this week, I read with bated interest Chrissie Hynde's memoir "Reckless: My Life as a Pretender," which I should have raced through when it came out in 2015. Good grief, I was a big fan of hers back in the day, when Chrissie and the Pretenders put out their first few albums. Oh their music made an impact on my high school; it was cool stuff. Remember that punk phase in the late '70s and early '80s? I can't say I was too huge into the music of the Clash, the Sex Pistols, or Iggy Pop, but I did fall for the sounds of David Bowie and the Pretenders. So I thought her rock memoir would be an interesting read.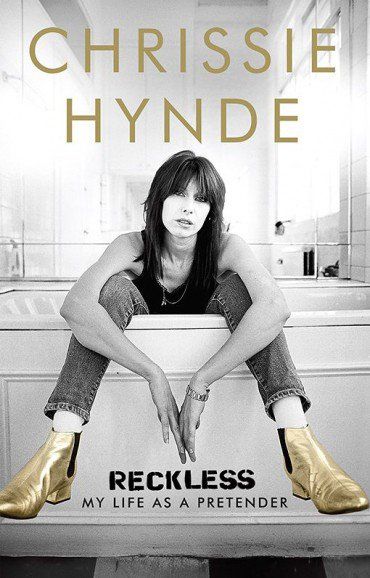 Her book though is a bit of a curious thing. The first half is about her life growing up in Akron, Ohio, with her parents and brother, and how the times were a changin.' The placement of highways and the removal of stores downtown, she says, ruined things for her city, and there was a disconnect between one's parents and the generation coming of age in the '60s. From early on, Chrissie seemed a bit of a rebel and a tomboy who was only good at art in school and tried to hide her carousing and behavior from her folks. With her friends, she started getting into the radio tunes of the day and bumming rides to see shows.
Despite her poor record in school, Chrissie ended up attending Kent State University, where I didn't realize she was one of those in the crowd on May 4, 1970, when four unarmed college students protesting the Vietnam War were shot and killed by members of the Ohio National Guard. One of her friends' boyfriends was killed that day. As college progressed, Chrissie seemed to be getting more and more into the counter-culture life (the hippies and bikers) and experimenting with drugs, sex, and rock 'n roll. She mentions seeing shows of the Stones, Bowie, and Iggy Pop as well dozens of others.
By 1973 at the age of 21, she was ready to bolt Ohio, and wound up in London, hanging around the British punk scene. This is where you think the book is right where you want it to be — at the heart of the music. And it is interesting the milieu she talks about. You get the picture of her: loving her new London environs, scraping by to make ends meet, listening to bands, and eventually coming to know various rockers such as Joe Strummer of the Clash, and Johnny Rotten and Sid Vicious of the Sex Pistols. She was right there in the thick of things, but man, there were a lot of drugs. It sounds like all those around the music scene, including Chrissie were — as she says — "truly fucked up most of the time, or at best, reeling from the effects of the day before."
It gets pretty exhausting in the book all the drug use, which she laments looking back but says it was the defining characteristic of her generation. Her story mills about quite a while during her days figuring out her direction. It's only the last 45 pages of the book where she talks about her band the Pretenders forming by lucky circumstance, which surprised me. It only covers her life up until the Pretender's first two albums and their touring behind them with the four original members — two of whom overdosed and died thereafter, which altered the band's course. It doesn't get into her later family life, her marriages, or the rest of her career with the Pretenders, argh.
Despite being cut short, I thought the memoir was quite honest and insightful and also very modest of her talents and what she came to accomplish. Her writing in the book is quite good and paints the music scene of the 1960s and '70s well. It reminded me a bit of Bob Dylan's 2004 memoir "Chronicles, Volume One" since it seems impressionistic about her life, the times, and the people she meets. It felt a tinge sad about regrets she's come to live with and changes that came to pass. I was only sorry that the book didn't include a bit more about the songs, where they came from, and her performing of them. Still I feel I know her a little bit better now (one of my rock singer heroes) and I'm glad that she was able to become drug-free in later life.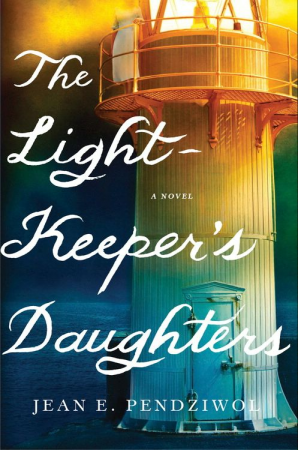 Also last week I finished the audiobook of Jean Pendziwol's novel "The Lightkeeper's Daughters," which unravels the story about a woman's past growing up on remote Porphyry Island on Lake Superior, where her father manned the lighthouse seventy years before. The story alternates chapters told by the woman (Elizabeth), who is elderly now and nearly blind, living in a senior facility and a delinquent teenage girl (Morgan) who comes to help Elizabeth figure out her past from old journals found amid the ruins of an old shipwreck.
What's apparent is that Elizabeth was born and raised on the island with her parents, two brothers, and a mute twin sister Emily, but the gaps in the history of what happens to them unfolds as the story goes on.
Oh I really did want to love this novel, which is popular on Goodreads and has a great cover. And I did enjoy the storytelling in Part 2 particularly, and the setting on the island with the lighthouse was great. The characters were interesting too and I did get into the woman's life story, but as it went along I found the amount of twists and secrets in it went overboard and strained my believability. The fates that tied together and the story's details became a bit too convenient and too coincidental for me, not to mention a bit confusing. What is it about a lighthouse story that brings everything out of the woodworks?
Still I'm in the minority on this one, so if you like plot twists and family secrets in your novels, you'd probably like this one as well. It reminded me a little bit of a Kate Morton novel, if you like her tales.
What about you, have you read any of these books — and if so, what did you think?