For those in the U.S., I wish you all a very Happy Thanksgiving. I hope your turkey day and weekend are filled with plenty of good food, cheer and family gatherings. We've already had the holiday here, back in October, so alas, it's the usual workweek in Canada (see my book assistant at left, napping with her dolly). Still, times feel festive and Christmas parties and decorations are already upon us. The forecast is calling for a warming trend here in which it's supposed to reach 50 degrees Fahrenheit on U.S. Thanksgiving Day. That will definitely help us thaw out quite a bit and might melt away much of the snow by the weekend. Hooray, now all I need to do is not wipe out on the ice that's leftover.
In book news, I want to congratulate author Michael Redhill this week for winning Canada's biggest literary award, the Giller Prize, for his novel "Bellevue Square." I haven't read it just yet, but I heard the author read from it just last month at our city's annual book festival.
It seems a bit of a page-turner, in which a woman in Toronto tries to track down her doppelganger following rumors that someone that looks just like her hangs out at Belluvue Square, a local park in the city. But when park users, eager to help her, start disappearing, things turn sinister and she must find a way to put an end to it.
It sounds like a doozy. Apparently the novel has a slew of plot twists and turns and is a bit of a mind-bender. It slightly reminds me of the Jake Gyllenhaal 2013 film "Enemy" in which he plays a man who seeks out his look-alike after spotting him in a movie. Did you see that one? It's pretty creepy and strange no doubt.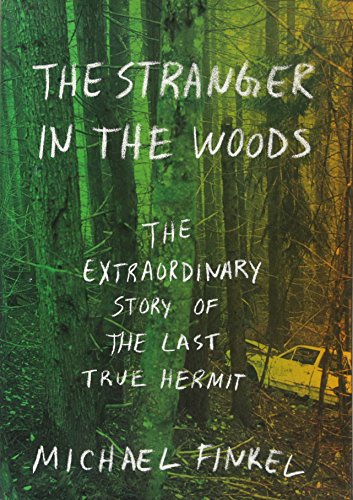 Meanwhile I finished the audio of Michael Finkel's nonfiction book "The Stranger in the Woods: The Extraordinary Story of the Last True Hermit." It's a journalist's story about a man who apparently lived alone in a tent in the woods of Maine for 27 years before being caught breaking into a camp site for food. You get to know the journalist a bit as it's partly his story of how he comes to gradually interview and interact with this very reticent individual — the hermit Chris Knight — whom he first meets while Knight's in jail, waiting to be sentenced for the thousand break-ins he committed in order to survive around the North Pond area of Maine.
Oh he's no easy loner. Knight, it's clear, wants no part of the journalist or society and would rather be left alone. It seems like pulling teeth to get his story. Even Knight's family, being the stoic Mainers that they are, won't talk with the journalist about him and didn't report Knight missing when he disappeared at age 20 in 1986, yikes — he wasn't found or captured until 2013. Still somehow the journalist gets to Knight and pieces his story together from nine one-hour interviews of him from jail.
Admittedly I had a hard time at first latching on to the story. The hermit — Knight — isn't exactly the most likable character (he steals repeatedly and doesn't say much for one thing), though his survival in the woods alone for so long is rather admirable and an interesting oddity. It's curiosity more than anything that takes you into a story like this. How did he make it — especially living outside during the Maine winters without making any campfires — and why was he out there? Although he stole to survive, no one ever saw him do it and he's said not to have really damaged property; he pried open windows apparently, using screwdrivers. There's an unbelievability to his feat of being alone 27 years in the woods that's hard to accept, or perhaps hard to fathom.
And I couldn't help but compare Knight's story a bit to that of Chris McCandless's, who author Jon Krakauer wrote about in his 1996 book "Into the Wild" — about a young 23-year-old who goes off to live on his own in a remote part of Alaska. That's a tragic story that gripped me from the get-go. Knight's feat of surviving outdoors is much more successful, but his whole background and tale perhaps quite a bit less so. But I did like the fact that Knight was a voracious reader in the woods  (from books he stole at summer cabins a ways away) and also liked how in tune he was with nature and how he knew the seasons and trees and everything around him.
But perhaps what elevated "The Stranger in the Woods" story for me — was not exactly the hermit himself or the journalist's many attempts to try to connect with him, which were often futile, but perhaps all the research the author did in the book about topics such as solitude in the wild, idleness, loneliness, survival skills, and studies of other hermits around the world. It was quite interesting, and as the book went along I got more into it.
It's even discussed whether the hermit had Asperger's syndrome or the like. The audiobook, too, was a good way to go because the narrator was able to credibly do the different voices for both the journalist and the hermit, who has a Maine accent. The story engaged me till the end, though I felt uneasy that the author continued to try to contact the hermit even though the guy made it clear he was done with being contacted a year or so after he got out of jail. They weren't going to end up being true buddy-buddies just because Knight agreed to talk to the journalist for his book. That much was clear.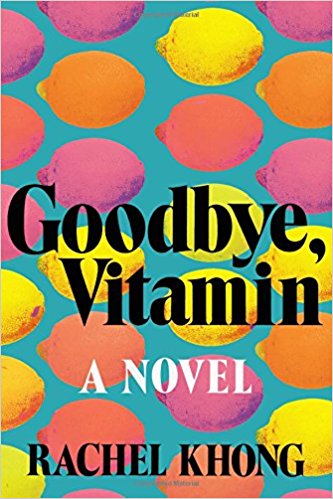 I also finished reading Rachel Khong's debut novel "Goodbye, Vitamin" last week. It's about a 30-year-old girl (Ruth) who quits her job and returns home to her parents' house for a year to take care of her ailing father, a prominent history professor, who's in the early stages of Alzheimer's disease. It's written from Ruth's perspective in a diary format that details her relationships with her family, friends and her struggles over her recent breakup with her boyfriend.
There's some amusing anecdotes and descriptions and creative turns of phrase in the story from which you can tell Ruth is a quirky but caring person. The author surely has talents about her writing, but somehow the story felt too episodic to me and not as cohesive as I would have liked.
My mind wandered too often while reading it, which is usually a sign that something isn't working for me. The diary entries jumped around quite a bit in its telling of vignettes, and I couldn't get fully gripped by the story. It's too bad, I so wanted to like the novel from all the hype it received when it came out in July. It was said to be quirky, endearing, funny and heartwarming too, and it is all that in ways, it just didn't fully capture my attention. And its ending, too, didn't make much of an impression on me. Still I'll be curious to see what she puts out next.
What about you — have you read either of these books — and if so, what did you think?