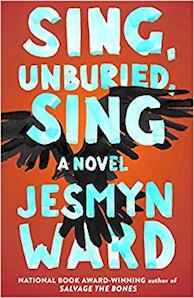 Well I wasn't able to make it to BookExpo in New York this past week, but it looked like it highlighted some big-named authors with new fiction coming out this fall, notably Jennifer Egan with "Manhattan Beach" (Oct.), Nicole Krauss with "Forest Dark" (Sept.), Jesmyn Ward with "Sing, Unburied, Sing" (Sept.) and the first story collection of Jeffrey Eugenides called "Fresh Complaint" (Oct.). I'm sure many other buzzed about books were there, but we'll have to wait and see what the word is on those. If you went to the Expo, I hope you had a great time and will give us the lowdown on what transpired and is hotly anticipated. Most importantly, how many books did you pick up, or which authors did you meet?
These days I'm juggling due dates of checked out library books with the onslaught of those coming off hold, and recently I finished listening to the audiobook of Jonathan Franzen's lengthy 2015 novel "Purity." Wow that one took me two weeks to get through but the storytelling I found was well worth it. My review of that will follow sometime this week along perhaps with my summer reading list. I enjoyed putting one together last year. It's fun to decide which books go on the list — as my summer reading usually varies quite a bit from the rest of the year. It's a prime-time for page-turners or stories you can easily fall into while catching rays on the back deck.
June is usually a great month — busy though. I have a couple trips and much yard work planned. It is very green here now and all the foliage has grown bonkers. So summer begins — I hope you enjoy yours. For now I'll leave you with some notable new releases of what I see coming out this month.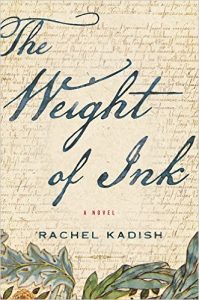 I'm usually not a reader of really long, thick books, but Rachel Kadish's novel "The Weight of Ink" (576 pages) seems like a totally immersive experience that's received quite a bit of high praise.
It's a story about two British historians who get a hold of a mysterious collection of papers hidden in a historic London home that sends them on an unforgettable quest. They're 300-year-old letters written by a Jewish woman with an intellect unwilling to be squashed. One part is about her life in 17th-century, plague-ridden London, and the other part is the quest of the present-day historians trying to figure out the puzzle behind her letters. Hmm, I'm game.
Also the Indian author Arundhati Roy has a new book coming out called "The Ministry of Utmost Happiness," which is her first novel in 20 years. I remember reading her debut "The God of Small Things" in 1997 when it won the Booker Prize, but it's been a long, long time.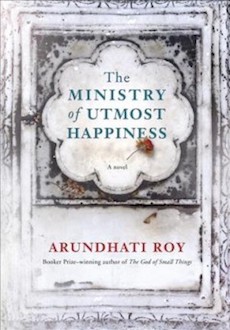 Her new book looks to be a complex and challenging read, but one that is said to be rewarding and worth the wait. I gather it's a bit hard to sum up but features a diverse cast of characters whose stories are interweaved with India's social and political tensions, particularly the violent retaliations to Kashmir's fight for self-rule.
Apparently the story includes a lot of violence and suffering but also is suffused with flashes of humor and irony. Ron Charles of the Washington Post has called the novel a "remarkable creation, a story both intimate and international, swelling with comedy and outrage, a tale that cradles the world's most fragile people even while it assaults the Subcontinent's most brutal villains." Hmm I'm curious to see how it compares to her first novel from long ago.
Next up, after that challenge, I'll likely need Karen Dionne's fast-paced psychological thriller "The Marsh King's Daughter," about a woman whose dangerous father has killed two guards and escaped from prison, disappearing into the marshlands of Michigan's Upper Peninsula, where she was raised. The police start a manhunt for him, but the daughter knows she's the only one who can track him down.
The story sounds unsettling and sinister for sure — it's been recommended for those who liked Emma Donoghue's novel "Room" — but is said to be well-done and to keep readers on the edge of their seats. It might be just the right thing while sunning on the back deck.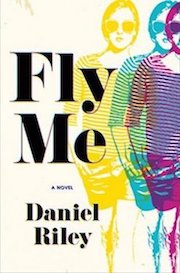 Then there's Daniel Riley's debut novel "Fly Me," which is said to be a story of dark discovery set in the debauchery of 1970s Los Angeles. It's about an airline stewardess who falls into a drug-trafficking scheme that clashes with the skyjacking epidemic of the day and one she does her best to break free of.
Apparently the novel is an excellent time capsule of 1970s nostalgia and is a book that author Scott O'Connor says "conjures a place and time as vibrant and compelling as the embattled young woman at the heart of this story." I like novels set in L.A. and Southern California where I grew up — so count me in for this one. I think its plot gets pretty crazy but we will see.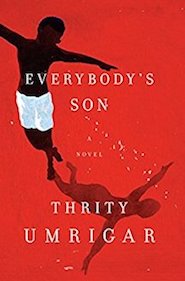 Lastly in books, Thrity Umrigar's new novel "Everybody's Son" looks to be an interesting novel that examines race and privilege in America. It's about a neglected 10-year-old African American boy who thrives as a foster child to a white U.S. judge and his wife who pull strings in order to keep him. But when the boy discovers the truth about his life and his birth mother, he must come to terms with those who've meant the most to him.
It sounds like a moving and timely novel from an author I have not tried yet. Author Celeste Ng says of it: With assured prose and deep insight into the human heart, Umrigar explores the moral gray zone of what parents, no matter their race, will do for love." Hmm, it sounds like it's a story worth exploring.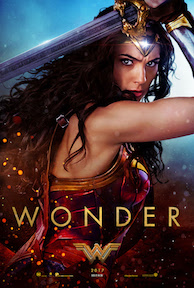 As for movie picks in June, it looks like "Wonder Woman" will surely make a dent at the box office. Critics like it too apparently as it's received a 94% approval rating on the site Rotten Tomatoes. So who knows, I may eventually see my first superhero movie in many many years. I was going to wait for Aquaman — which is coming out in 2018, but maybe "Wonder Woman" is worth it? What do you think, have you seen it? It's sure to be huge, and will likely do wonders for DC Entertainment, but I haven't been a big superhero film watcher since the days of lovely Christopher Reeve and his Superman movies. As for other films this month, I'm hoping the romantic-comedy "The Big Sick" might have some laughs in it. Gosh it seems we could all use some laughs about now. So let's hope this one has some in it; it looks a bit promising.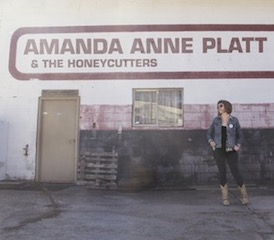 As for albums coming out in June there's a slew of new ones by a variety of singers from pop divas Katy Perry and Lorde to singer-songwriter, country-alternative types like Jason Isbell, Steve Earle, Roger Waters, Ani DiFranco, and Amanda Anne Platt & the Honeycutters among others. I'm not sure yet of any of these new ones, but I'll try the latter as my pick this month. The Honeycutters hail from Asheville, N.C., and I'm new to them.
What about you — which upcoming books, movies, and music are you looking forward to this month?