October is here now and there's a crispness in the mornings. It's pretty outside though with all the leaves bright yellow and orange. It's a fabulous time for a few last bike rides in the country. See my photo from earlier this week. It's also a good month for a plethora of new releases.
In fiction, such popular authors as Geraldine Brooks, Jane Smiley, Adriana Trigiani, Kate Morton, and Robert Galbraith (a.k.a. J.K. Rowling) have new books coming out. Any of these I'm sure will be quite good. I like the character of Galbraith's detective Cormoran Strike and his assistant Robin Ellacott. What happens to them in this third book in the series will be worth finding out.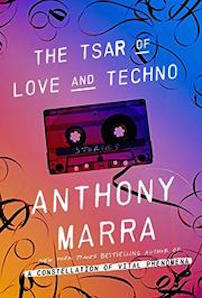 But for my book picks this month, I'm going to pick Anthony Marra's collection of nine interconnected stories, all set in Russia, called "The Tsar of Love and Techno." I'm curious to check it out because Marra's debut novel "A Constellation of Vital Phenomena" received so many accolades when it came out in 2013 that I figure he's a writer to flock to whenever he puts out something new. And judging by this book, he seems to continue to draw inspiration from the time he lived and studied in Eastern Europe.
I'm also interested to get a copy of Stacy Schiff's new nonfiction book "The Witches: Salem, 1692." Schiff last wrote about Cleopatra, and I still have that book on my shelf awaiting me. But now "The Witches" looks equally enticing. In her books, Schiff brings history vividly to life in accessible prose. And this time her research has delved into the infamous Salem witch trials — a chilling chapter in American history. Schiff's book "The Witches" has been highly praised by historians David McCullough, Joseph J. Ellis, and Robert K. Massie among others.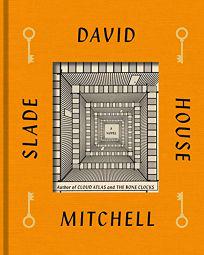 Lastly in books, I'll pick David Mitchell's spooky new novel "Slade House" because it seems a perfect read for right around Halloween time. Apparently "Slade House" is an offshoot of Mitchell's novel "The Bone Clocks," but I think it might also be comprehensible as a stand-alone novel, or at least I hope so. I haven't read Mitchell's acclaimed novels "Cloud Atlas" or "The Bone Clocks," but this upcoming one is his "shortest and lightest to date" says Publishers Weekly, so I'll use it to check out the author's much-talked about style and literary magic.
As for movies in October, there looks to be some great offerings. Of course as a reader of Andy Weir's bestselling 2014 debut novel "The Martian," I can't wait to see the film adaptation with Matt Damon as Mark Watney. In fact, the previews look so good, I plan to see it this opening weekend. How could a team of astronauts leave Matt Damon (er, I mean Mark Watney) behind on Mars?! Oh my, No! With Ridley Scott directing, I figure "The Martian" is going to be a sure winner and it's my pick for the month.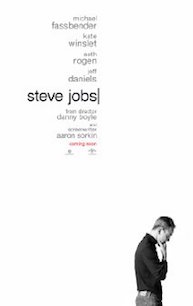 But there are at least two other strong film contenders. Holy smokes, the fact that Michael Fassbender is starring as Steve Jobs in the movie, with Danny Boyle directing, and Aaron Sorkin adapting the screenplay, has me now more interested in Steve Jobs than I ever was before. Fassbender is such a great actor to watch. I've seen him in "Prometheus" and "12 Years a Slave" both of which he was scary in but terrific. So it looks like the film "Steve Jobs" will undoubtedly be entertaining, and hopefully a bit more.
Lastly in October movies, I can't pass up Steven Spielberg's Cold War thriller "Bridge of Spies" from the adapted screenplay by the Coen brothers and Matt Charman, and starring Tom Hanks. My husband is a Cold War history buff and now has turned me into an enthusiast for such stories. We've seen and liked most of the films based on John le Carre's novels. But alas, "Bridge of Spies" is based on the 1960 U-2 incident and has Tom Hanks playing a lawyer who is recruited by the CIA to help rescue an American pilot detained in the Soviet Union. Whether it's a strong and balanced film, we will have to see.
Honorable mentions for other films this month go to: "The Walk" (too scary for my acrophobia); "Truth" (a must-see with Cate Blanchett in it); and "Room" (based on Emma Donoghue's bestselling book but likely too rough for my claustrophobia).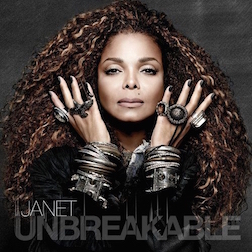 If it's new music you're looking for in October, there's new ones by female powerhouses Janet Jackson, Carrie Underwood, and Vanessa Carlton among others. But wait, Janet Jackson?! I don't think she's had a new album out since like 2008. I was going to pick Blue Rodeo's "Live at Massey Hall," but for old time sakes, I'll go with Janet's new "Unbreakable" album as my pick of the month. For all those '80s fans, who out there remembers her lyrics: "Nasty boys don't mean a thing. Oh you nasty boys"?
That's it for new releases. So how about you — which books, movies, or albums out this month are you most looking forward to?