It's hard to believe: March is over and done with. Now on to April and the transition to spring. As I will be away this weekend in Victoria, B.C., I am posting this early and wishing everybody a very Happy Easter! Perhaps some of you will be watching the Final Four college basketball finale, or maybe even the Miami Open if you follow tennis. Others will be at church and then maybe hiding or eating Easter eggs. Whatever it is, enjoy this lovely time of year!
March was a fairly good reading month for me so I hope to continue that into April. Next up is a novel I'm reading for my book club called "The Girl Who Was Saturday Night" by Heather O'Neill. So far, all I know about it is that the story is set in Montreal about a sister and brother who are twins who are trying to outrun the notoriety of their artistic father. Booklist calls it "a marvelously intriguing novel of a family in dissolution." Hmm. I better get going on it as we are meeting to discuss it soon.
As for April, there's a few big-name authors with books coming out this month, notably Toni Morrison will be releasing her 11th novel called "God Help the Child," which apparently is "about the way childhood trauma shapes and misshapes the life of the adult." Also there's books coming out by Jon Krakauer, Larry Kramer, Matthew Pearl, Per Petterson, and Lisa Genova among others.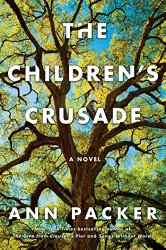 After weeding through the April list, I've narrowed my sights on three novels that I probably can't resist. First off, I must check out Ann Packer's new novel "The Children's Crusade," which examines the bonds of a Northern California family over many years. I've heard so many good things about Packer's 2002 novel "The Dive From Clausen's Pier" that I need to find out firsthand if Ann Packer is the real deal, which I'm sure she is.
Next off, I'm curious about the novel "The Sympathizer" by Viet Thanh Nguyen, which deals with the fall of Saigon and its aftermath in 1975. So many seem to have high regards for this debut. Author Maxine Hong Kingston calls it "a novel of literary, historical, and political importance" and T.C. Boyle says it's "destined to become a classic and redefine the way we think about the Vietnam War and what it means to win and to lose." Judging from the stream of other praise-worthy comments, I'm going need to find a copy.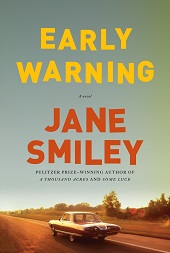 Also I don't think I can pass up the upcoming novel by Jane Smiley called "Early Warning," which is the second novel in a trilogy that will span a century about the Langdon family from Iowa. I received the first book "Some Luck" for Christmas and I haven't delved into it just yet, but plan to soon. The trilogy has been getting generally favorable reviews, but I won't know for sure until I crack the spine, so to speak. Admittedly, I haven't read Smiley since her award-winning 1991 novel "A Thousand Acres," but goodness was that a killer.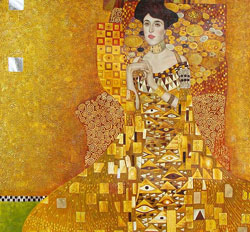 For movies in April, I don't think there's anything in particular that I plan to rush out and see. I know they've advertised the heck out of "Woman in Gold" as the trailer has been everywhere for months. It does look like an interesting story about a Jewish refugee who comes to sue the Austrian government to recover Gustav Klimt's masterpiece painting that she believes belongs to her family. It stars Helen Mirren and Ryan Reynolds, too. Though I'm surprised to see the movie's rotten-tomato ratio isn't too good, so I might wait to see it on pay-per-view.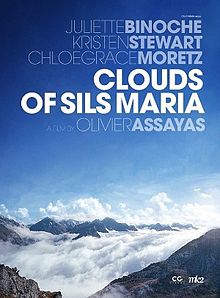 In the meantime, I'm thinking the teeny-bopper romance movie "The Longest Ride" will probably win the box office in April. It's another Nicholas Sparks' novel adapted for the big screen, none of them I've seen or been interested in. Too much melodrama and drippiness. Instead, I'll pick the film "Clouds of Sils Maria," with Juliette Binoche and Kristen Stewart, about an older actress who apparently is going through a crisis. I don't know too much about it, but it seems to be getting some positive buzz. And judging by the trailer and the actresses in it, it could be an entertaining drama.
As for albums, there's a lot of good ones coming out in May, but for April not as many notable ones. Still I'm looking to check out the new album from the Canadian indie band the Great Lake Swimmers called "A Forest of Arms," and I'll select the Alabama Shakes album "Sound & Color" for my pick this month. It includes the single "Don't Wanna Fight," which the Shakes performed quite coolly on Saturday Night Live recently.
So that's what I see for April releases. How about you — which books, movies, or albums out this month are you most looking forward to?