The hectic holiday season is upon us and already my reading has suffered. At least that's my excuse for the slowdown. Currently I'm reading Camilla Gibb's 2010 novel "The Beauty of Humanity Movement" for my book club's discussion next week. It's a novel set in contemporary Hanoi, Vietnam but touches on the past as well. I'm enjoying it so far and will review it next week. Have you read any of Camilla Gibb's novels?
For December, the only books coming out that sort of drew a pulse out of me are Michael Lewis's new one "The Undoing Project: A Friendship That Changed Our Minds" and Will Schwalbe's "Books for Living." Granted, I've never actually read a Michael Lewis book, but I've enjoyed the adapted movies of his books quite a bit, namely "Moneyball," "The Blind Side," and "The Big Short," which were all excellent, and this book looks good as well. Will Schwalbe's latest work is another for those who like to read about books. His first one "The End of Your Life Book Club" was poignant, and this one similarly entails a personal journey through a life of reading. If you like book lists, or adding to them, then you might want to check it out.
But as far as notable literary fiction goes, there's very little that comes out in December, so it's a good time to try to catch up on novels over the past year. I'm hoping to get a few read before the year's end that I've heard good things about, notably: Imbolo Mbue's "Behold the Dreamers," Karan Mahajan's "The Association of Small Bombs," and Colson Whitehead's "The Underground Railroad." They're all awaiting me. It's just a matter of sitting down in one place for a certain amount of time, and focusing.
Meanwhile a number of publications have made their Best Books of 2016 lists, which I always find interesting once they narrow it down to 10 or so. If you like these, below are the links:
The Washington Post
The New York Times
Amazon
Publishers Weekly
Please note that Colson Whitehead's novel "The Underground Railroad" is the only novel that made all four of these lists! He had a great year with his novel, which I nabbed in May at the BookExpo in Chicago and plan to get to soon. I hope to make my own Best Of list sometime at the end of this month. So stay tuned.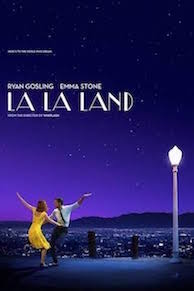 As usual for December, there's a lot of movies coming out, but I'm not sure the looks of any of them have really grabbed me yet. I'm usually not too into musicals, but "La La Land," with Emma Stone and Ryan Gosling, has received a lot of praise so I will likely see it. It apparently pays homage to the musicals of the 1950s and the Golden Age of Hollywood. So we will see. Also, Natalie Portman's portrayal of Jacqueline Kennedy in "Jackie" looks like it might be one to get an Oscar nomination, so I should go see that as well. It's set in the period directly after President Kennedy's assassination while Jackie is grieving.
Other than that I'm thinking perhaps "Gold" with Matthew McConaughey is a movie to see. Does anyone remember the Bre-X mining scandal of 1993 — or only my husband? This movie is based on that, about an unlikely pair that journey into the Indonesian jungle in search of gold. It's probably best not to know any more than that, or else it might give it away — only to say it seems their gold did quite a number on the Canadian market. McConaughey apparently gained 40 pounds for the role along with acquiring a receding hairline, so he'll be far removed from his romantic-comedy days.
Other than that, I'm thinking a lot of the notable movies came out in November this year. I still need to see "Loving," "Manchester by the Sea," "Moonlight," and "Billy Lynn's Long Halftime Walk." And maybe even "Allied." So that's plenty for the holidays. Though there's also Martin Scorsese's upcoming movie "Silence," about two Jesuit priests in the 17th century who travel to Japan to spread the word. Hmm. And if you like foreign films, there's "Things to Come" (French), "Neruda" (Spanish), and "Toni Erdmann," (German) which all look pretty interesting as well. So perhaps there's more than I thought worth seeing.
Lastly in albums for this month, there's new ones by John Legend, Neil Young, The Rolling Stones, and Pete Doherty among others. All of these are fine artists, but their new tunes haven't hooked me, so I think I will opt for some holiday music instead to get me into the Christmas spirit. I have a few albums I turn to every year, but if you know of any great holiday albums, let me know.
So what about you — which books, movies, or albums are you looking forward to this month?