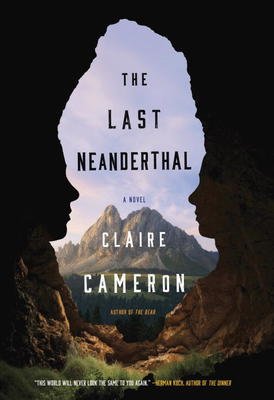 The annual book festival, Wordfest, was very enjoyable here last week. I went to quite a few author talks and readings and picked up a couple signed copies. My favorite talks included one from Canadian author Claire Cameron who spoke about her new novel "The Last Neanderthal," which follows the story of two female protagonists 40,000 years apart. One character is a Neanderthal girl who's part of a depleted family, and the other is an archaeologist who unearths her bones in the modern day.
I must say I was impressed by the author's extensive research and knowledge of Neanderthals for her novel. She said she came up with the idea for the story in 2010 when she read an article about the sequencing of the Neanderthal genome, which showed an incredible overlap of about 99.7 percent between modern humans and Neanderthal DNA. Wow, who knew we were so closely related to this archaic human species, which became extinct around 40,000 years ago. I hope to check out "The Last Neanderthal" sometime in the near future.
I also enjoyed the talk with nonfiction authors Michael Finkel and Alexis Okeowo, see photo at left. Finkel spoke about his latest book "The Stranger in the Woods: The Extraordinary Story of the Last True Hermit," which is about a man who lived alone in the woods of Maine for 27 years in a tent. Did he really? My husband is sort of dubious of this, but apparently it is a true story of this man's sojourn into the wilderness. He was ultimately apprehended after breaking into vacation homes to steal stuff and reintroduced back into society. I'll be curious to see if the book is as good as Jon Krakauer's similarly themed 1996 book "Into the Wild" about Chris McCandless who lived by himself for a while in the Alaskan wilderness. That story floored me with its tragic sadness.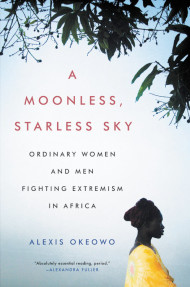 I also met author Alexis Okeowo who writes for The New Yorker and spoke about her debut book "A Moonless, Starless Sky: Ordinary Women and Men Fighting Extremism in Africa." Okeowo, an American raised in Alabama by Nigerian parents, seems like a talented young star and one to watch. Her book is a result of the five years she spent living in Africa and reporting across the continent.
As Publishers Weekly says of it: "Okeowo's in-depth, perceptive reporting gives a voice to the extraordinarily courageous—and resilient—women and men fighting malevolent ideologies and organizations in their native countries." I found the author bright and engaging. So count me in for this one.
Also at the book festival, I heard novelists Tom Perrotta speak about his latest book "Mrs. Fletcher," which is about a 46-year-old divorcee whose quiet suburban life becomes upended when her online porn fixations start to spill over into her real life, and Ruth Ware's latest crime thriller "The Lying Game," which is set at a boarding school about four friends whose dicey game ends up having dire consequences. I'm not sure either novel is at the top of my list, but I did enjoy hearing them speak about their books and their thinking process in writing them. Both authors were quite impressive, and have various TV/movie options of their books in the works. See the photo of the authors above at left.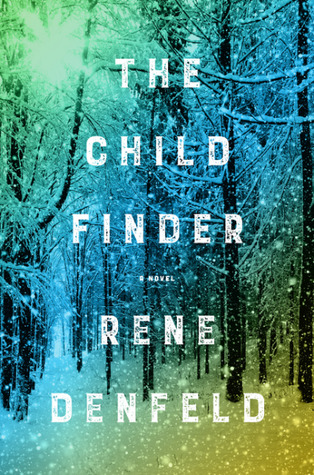 Lastly I'll leave you with brief reviews of two books I finished last week. First Rene Denfeld's novel "The Child Finder" is about a private investigator who specializes in missing children and gets on the case of a 5-year-old missing girl who disappeared three years ago while with her parents in a national forest in rural Oregon. Told in alternating chapters by the investigator (Naomi) and the child (Madison), you soon realize that Naomi was once a missing child herself and still has reoccurring nightmares of her days abducted that she's still trying to figure out; and that Madison is a bright, perceptive child who is doing her best in the predicament she's in.
It takes a while for Naomi to get any leads on the case as she pokes around the small hamlet in the forest. You wish she'd hurry up, even though it moves almost as well as a snowball downhill to its reckoning. I found the story quite visual and atmospheric, good for suspense. And the author writes about damaged people — like she did with her first novel — quite well.
My only trouble with "The Child Finder" was that I had very high expectations of it because of how much I liked the author's 2014 debut novel "The Enchanted," but this one I found pretty typical of other thrillers and missing children stories. I didn't find the same spark or originality I had with her first book, which wasn't a thriller, so this one seemed to pale in comparison. Too bad. Sophomore efforts can be hard; sometimes for the author and sometimes for the reader. Still I will continue to see what she writes next.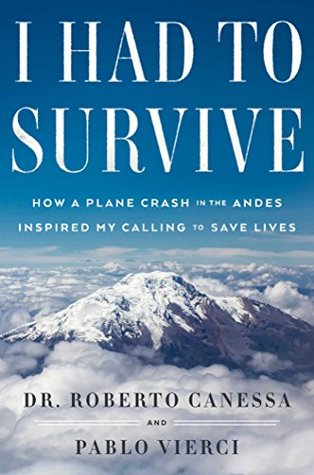 Also I finished the audiobook of Roberto Canessa's 2016 memoir (written with co-author Pablo Vierci) titled "I Had to Survive: How a Plane Crash in the Andes Inspired My Calling to Save Lives." Oh my, if you are of a certain age, you probably remember the popular 1974 book "Alive" about the true story of a Uruguayan rugby team whose chartered flight of 45 people crashed into the Andes mountains in October 1972. The survivors spent some 70+ days stranded in the wrecked plane near a mountain peak in sub-zero temperatures and were forced to eat the dead in order to stay alive. Ultimately two of the emaciated players hiked 10 days over the icy peak to get help for the remaining 14. It's a harrowing and epic survival tale and more deserving than just being known for its cannibalism.
Roberto Canessa, who was 19 at the time and one of the survivors that hiked for help, revisits the story some 40 years later in the book, which is broken into two parts. In the first half, he recounts in vivid detail the horrible plane crash and ordeal on the mountain, as well as the mind-boggling hike out — without proper clothing or gear — to try to find help. It's quite miraculous he made it that far, considering he had lost 70 pounds and was very weak and withered by the end.
The book's second half delves into Canessa's later life as a world-renowned pediatric cardiologist at the Italian Hospital of Montevideo in Uruguay. It recounts his medical cases, saving children with heart defects, which is also pretty amazing, along with his commitment to his patients and always having hope for them no matter how dire their health is.
Quite a bit of the book is told by Canessa, but there are various other chapters that are told by: the flight crews that tried to find them; his father who searched; as well as in the later chapters: the parents of the children he's treated; and his son and daughter. So you get quite a few different voices telling about his life.
Although the book's second half gets a bit redundant — involving Canessa's various medical cases and virtues — taken as a whole his story is quite life-affirming, inspiring, and  an example of giving your all when facing adversity and always having hope despite overwhelming odds. The things that Dr. Canessa learned from the plane crash he says have helped to serve his entire life … as a doctor, father and husband. Surely he seems to have never forgotten those desperate days on the mountain and has put his time after surviving it to good use. His is a very admirable story.
What about you — have you read any of these books or authors, and if so what did you think?