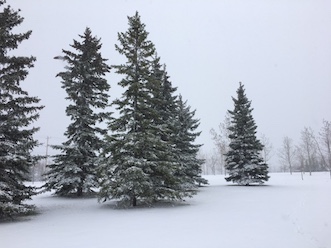 Well it turned into another snow day here. First it rains, then it snows, then it melts away. Then it repeats. Still I await spring; there's buds on the trees and plants, and the grass under the snow is green, I swear. I haven't posted in awhile because I've been busy playing in a couple of indoor tennis tournaments. I leave town tomorrow to play in another tournament and I can only hope the tennis gods are with me and my doubles partner. She's Austrian and amazing. So we will see. Meanwhile I will leave you with a couple of reviews of books I finished last week.
The Women in the Castle by Jessica Shattuck, 2017, 353 pgs, William Morrow
I think I was drawn to this one because it's received a lot of positive hype and it dropped timely into my lap from the library. I wasn't actually looking for another WWII story (I seem to have had my fill lately), but this novel is set in Germany and delves more into how three widows rebuild their lives after the war, which is a bit of a different take than the usual.
I'm not sure I've read too many WWII novels that are set solely in Germany, or from a German perspective, though I have read Markus Zusak's 2005 novel "The Book Thief" and Bernhard Schlink's 1995 novel "The Reader," both of which were quite effective in a devastating kind of way. "The Reader" shares some of this book's themes.
In this one, a German widow named Marianne returns after the defeat of Nazi Germany to the dilapidated Bavarian castle of her husband's ancestors. Her husband, a resister, was killed after being involved in the July 1944 failed plot to assassinate Hitler, and Marianne plans to keep her promise to help and protect her husband's conspirators — her fellow resistance widows.
As the war ends, she ends up rescuing Benita from the Red Army in Berlin, and Benita's son Martin from a Nazi reeducation house, inviting them to live with her at the castle, as well as another widow, Ania, and her two sons. It's a makeshift family that Marianne thinks will hold together from common ground, but little does she know how their secrets and different experiences threaten to rip them apart.
It's a fairly intriguing premise and the first half of the novel flies by with some great storytelling about their lives. All three widows have made different choices before, during, and after the war and have dealt with its horrors in different ways. Post-war, Marianne seems to want to confront the atrocities head on, watching the news, volunteering, and having the kids know all about what happened; while Benita is set on moving on to the future; and Ania remarries only to be interrupted by someone from her past. All three are more complex and not as likable as you might initially think.
I was intrigued by the story's themes namely those of shame, complicity, and what the average German knew or did not know or think about during the war's darkest times. It's something that you wonder about. What was the main populace doing or thinking? Does it have any parallels to today's political climate? This book provides some interesting glimpses into what was going on. Interestingly in an Op-ed last month in the New York Times, the author wrote a piece entitled "I Loved My Grandmother. But She Was a Nazi." In it she reveals her grandmother's answers to some of the same questions she grapples with in this novel. It's heady stuff.
The only trouble I had with "The Women in the Castle" was that while I liked the first half of it, I found the last portion of it dropped off for me. Starting with Part III and along with Part IV there's a change in time and momentum and somehow the story lost some of its luster and mojo for me. It sort of drivels off towards its ending. But overall there are still plenty of good things I liked about "The Women in the Castle," which made me glad I read it. For those who liked the storytelling of the novels "All the Light We Cannot See" and "The Nightingale," this one seemed in a similar ballpark.
Anne of Green Gables by L.M. Montgomery, 1908, (audiobook read by Shelly Frasier)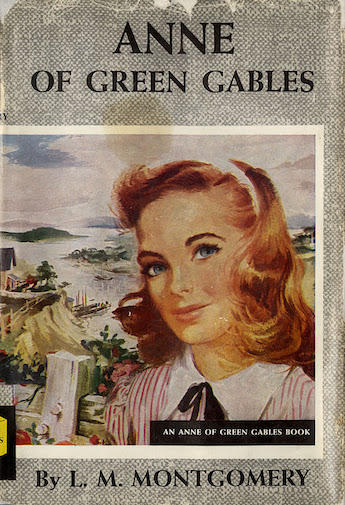 Meanwhile I listened to this children's classic as an audiobook last week. And I want to thank Naomi over at the blog  Consumed by Ink for all the attention she's given to L.M. Montgomery over the years and to Canadian Lit in general. She got me interested (again). I'm not sure I had read the Anne stories in my youth (uh-oh) though I was aware of them. For some reason, for me I was deep into Frances Hodgson Burnett's novel "The Secret Garden" (1911), Jean Webster's book "Daddy-Long-Legs" (1912) and Anna Sewell's "Black Beauty" (1877), though that had a different theme altogether.
Of course I knew I needed to acquaint myself with Anne (make no mistake that's Anne with an E) in order to live in this great country of Canada. Perhaps it'll be on the citizenship test as well it should be. Anne of Green Gables, as most know, is the 11-year-old orphan girl who is adopted by Marilla and Matthew Cuthbert and grows up on Prince Edward Island (which I hope to visit someday in the years ahead). She is a bright young girl who sure is a talker! She exasperates her mother — with all her mishaps and talking — but also gets into her heart as well. Anne's vivid imagination doesn't need cultivating like it does in others but transforms her parents' and best friend Diana's modest lives in innumerable ways. There's a little Tom Sawyer and Dennis the Menace about Anne, but she's also whip-smart and a good girl too.
Book 1 tells of Anne's youthful adventures and her school days, which she excels at as a student. Just don't call her carrot head. Oh how she dislikes her red hair and freckles, and is very sensitive about them. Her schoolmate Gilbert Blythe had to learn the hard way after teasing her about her hair; it'd be years before she ever spoke to him again. The novel ends with Anne deciding whether to attend college, or stay at Green Gables and teach at the local school.
Of course, it's a charming story (drawn upon from the author's own childhood experiences on PEI) and one that is still entertaining and as popular as ever. I had to wrench the audiobook out from all the other Anne newbies and fans on the waiting list, but I successfully did so in due time. I'm sure I should read the rest of the series at some point — or else face self-deportation — in this year that marks the 150th anniversary of Canada's Confederation. I'm really thankful to be here these days.
What about you — have you read these books or authors, and if so, what did you think?