Well I'm a bit late with my look at this month's releases, but I was out of town so now I'm trying to catch up. I was in Colorado for a memorial service of a dear friend I worked with at an indy bookstore in the late 1980s.
It was sort of a sad way to start off the new year, but the service was very heartwarming with so many amazing speeches about my friend that I feel quite blessed to have known and kept in touch with him over the years. Being a huge reader and music buff, he shared with me great books and music long ago — and pointed me in the right direction. I leave this photo of Colorado in his memory, one of my favorite places to go. Despite this shot of the backcountry, the ski areas are in desperate need of snow, which apparently is at its lowest levels there since 1977.
Now onto fiction releases. There's apparently quite a few notable thrillers out this month, such as: A.J. Finn's "The Woman in the Window," Karen Cleveland's "Need to Know," Alafair Burke's "The Wife," Sarah Vaughan's "Anatomy of a Scandal," and Greer Hendricks & Sarah Pekkanen's "The Wife Between Us." Oh my, if I read all these at once, I'm sure my head would spin amid their dire situations, though admittedly I'm a sucker for such page-turners as much as the next person. I'll probably throw a few into the mix this winter in order to get through the cold season here. And boy, is it freezing right now — with three days of below zero temps, ouch!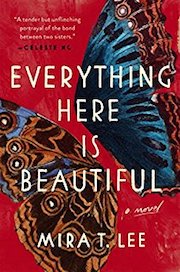 As for literary fiction releases, there's a couple of debut novels that I'd like to check out, the first being: Mira T. Lee's "Everything Here Is Beautiful," which Celeste Ng's says: is a "tender but unflinching portrayal of the bond between two sisters — one that's frayed by mental illness and stretched across continents, yet still endures."
The novel seems to be getting a lot of high praise and apparently deals with a sensitive subject with empathy and courage. As Kirkus Reviews sums it up: "the tumult of loving someone with a chronic mental illness can exhaust even the most caring person." Count me in — as I've had a friend suffer from this and would like to hear how it's handled here.
I'm also game for Xhenet Aliu's debut novel "Brass," which Huffington Post says "interweaves the stories of a mother and a daughter living in a fading Connecticut town they both hopelessly long to escape from." It's apparently very well written and told in parallel gripping narratives with a biting wit.
Kirkus Reviews calls it a glimmering debut that "reflects on mother-daughter connections, abandonment and resilience, and dreams that endure despite the odds." I like trying out upcoming new authors — apparently she's a native of Waterbury, Conn. with an Albania father and a Lithuanian American mother — so count me in for "Brass."
Next up, I'm curious about Gregory Blake Smith's new historical fiction novel "The Maze at Windermere," which The Washington Post's critic Ron Charles gave 5 stars to. Wow a 5-star book so soon in the season, can it be true? Apparently the novel includes five separative stories spread over three centuries that are all set in the seaside town of Newport, R.I. — from its beginnings as a British colony to its later incarnation as the playground of the very rich.
Hmm it sounds a bit complex with its many characters, eras, and broad range, but it's received some strong hype too. I can't tell if I'll like the story, or if I'm just drawn to the book cover, which seems to be rather fetching — regardless, I plan to try it out.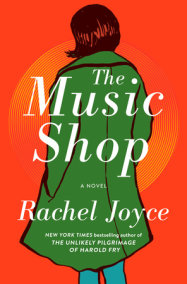 Lastly in fiction, I probably can't pass up Rachel Joyce's new novel "The Music Shop," which Publishers Weekly calls a winner with its deceptively simple love story about Frank, owner of a London hole-in-the-wall music store selling vinyl records in 1988. Apparently Frank has the ability to select the perfect song to ease each customer's spiritual crisis… until one day a mysterious young woman comes into his store.
Hmm, I'm a bit of a sucker for music-inspired novels and this one reminds me slightly of Nick Hornby's endearing 1995 novel "High Fidelity," so I'm game to check it out. I enjoyed Joyce's first novel "The Unlikely Pilgrimage of Harold Fry," and this one seems similarly heartwarming.
As for movies coming out this month, I still plan to see "The Post," which I highlighted in December, and perhaps "Molly's Game," which looks like a slick morality tale about a real-life woman (played by Jessica Chastain) who at one point ran the richest poker game in the world (not that I'm into that).
Chastain has played similar icy strong-willed characters before in such movies as "Miss Sloane" and "Zero Dark Thirty" and I liked those. Also since Aaron Sorkin adapted the screenplay from the book by Molly Bloom and directed the film, it should be quite decent. We will see.
Though perhaps instead I'll see the war drama "12 Strong" about the U.S. Special Forces team that went into Afghanistan immediately after the Sept. 11, 2001, attacks and joined up with forces there to battle the Taliban. I know it seems rather ghoulish to see (or like?) combat war films, but if you live with a male — and even if you don't — you sometimes find yourself going to  these things.
I think I've seen my share of recent ones including: "Lone Survivor," "Restrepo," "Black Hawk Down," "The Hurt Locker," and "American Sniper" among others. They're all rather intense and I suspect "12 Strong" will be too. The Aussie actor Chris Hemsworth leads the pack in this war flick, which seems a bit different with its modern-day mission on horseback.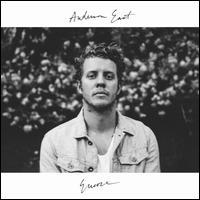 In album releases for January, there's new ones by Canadian singer-songwriters Bahamas and Jim Cuddy (from the group Blue Rodeo), both of whom I like. Also Irish songwriter Glen Hansard has a new album called "Between Two Shores," which I'm sure I'll check out — along with American musician Anderson East's new album called "Encore." He has sort of a blues-soul sound about him that I've been listening to recently. I'll pick East's  album for my choice this month.
What about you — which book, movie, or music releases this month are you most interested in?