Happy August. I hope the month doesn't slip by too quickly as we have to make summer last as long as possible here in the North Country. It's a grand time of year for being outside. As for book news, I was sorry to hear that the chief book critic of the New York Times Michiko Kakutani was leaving her job after 38 years. Oh I liked following her reviews; it seems she could make or break a book by whatever she wrote, and I often agreed with her favorites and was curious to see which books she was critical of. Now with her reign over, it's an end of an era in a way, which is a bit too bad.
You might have noticed that I missed doing my July Preview post last month. It's something I sort of like doing to keep me alert to the new releases that are coming out, but I was away then so I missed it. Still I'd like to go back now and highlight three novels that came out in July that I'm curious to read as well as three from August. Since it's still summer, I'm keeping my reading picks not too heavy. Let me know if you've read any of these and what you thought.
Yes I'm game for Rachel Khong's debut novel "Goodbye, Vitamin," which various bloggers have liked and reviewed. Apparently it's about a 30-year-old girl who's recently broken up with her fiance and moves back to her parents' home to help care for her father who has Alzheimer's disease.
It's a sad topic but apparently the author infuses her diary-type of narrative with quite a bit of humor, which makes its telling fresh. As Amazon's Seira Wilson says: "Goodbye, Vitamin" is a generous and funny novel about love, family, and finding your way." So count me in.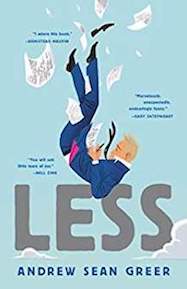 I must need humor these days because my next pick is also said to be funny. It's Andrew Sean Greer's novel "Less" — about a middle-aged writer who accepts a series of invitations to attend literary events around the world so that he will have an excuse not to attend the wedding of his ex-lover. From Paris to Berlin and Morocco to India, it sounds like the protagonist undergoes a slew of mishaps that seem all too humorous. "Less" has been labeled a "scintillating satire of the American abroad," but it is above all apparently a rumination on the human heart and a love story. I heard the author speak about it on the New York Times weekly book podcast and thought it sounded too fun to pass up, so bring it on.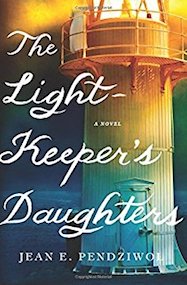 My third pick for July releases has been a struggle to decide on as various titles are calling out to me. It's either Michael Robotham's latest novel "The Secrets She Keeps," which I've heard is an excellent 5 star-ish kind of thriller and quite a doozy, or Jean E. Pendziwol's novel "The Lightkeeper's Daughters," which is about the last family manning a lighthouse on the Ontario side of Lake Superior in the 1920s and '30s. It's said to be a wonderful yarn of a story.
And good grief, I'm a sucker for anything lighthouse-y: I ate up the setting of M.L. Stedman's 2012 novel "The Light Between Oceans" and surely I'm game for more. (Please note: I also can't pass up stories about protagonists in fire lookout towers, or for that matter, those headed on polar expeditions, LOL.) Since "The Lightkeeper's Daughters" has received high praise on Goodreads and has an alluring cover, I'm going with it — shining light or no shining light.
As for August novels, I'm picking Ayobami Adebayo's debut novel "Stay With Me," which Michiko Kakutani praised so highly in her last book review for The New York Times. Among other things she said it was "stunning" and "heartbreaking."
Set in Nigeria, it's apparently the story of a young married couple who are experiencing fertility issues. Told by both the husband and wife, the story delves into their marriage — and the forces that threaten to tear it apart.
The Nigerian author is said to be an "exceptional storyteller," and at 29 years old, quite a talent. I can't wait to check out her first novel.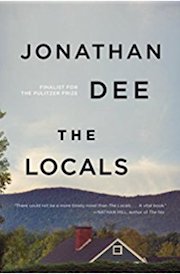 Next up, I'll pick Jonathan Dee's new novel "The Locals," which is said to work as both political allegory and an engrossing character study. It's about the residents of a small rural working-class New England town who have their world overturned by a billionaire financier who moves there post-9/11 and becomes mayor.
As author Mary Karr says "Jonathan Dee tells a must-read story for our age. Class struggle, tyranny, America's disillusionment after 9/11—'The Locals' creates a delicately drawn world impossible to forget."
Dee is an author I have not read before, but one whose novels I would like to check out. This one seems the perfect place to start.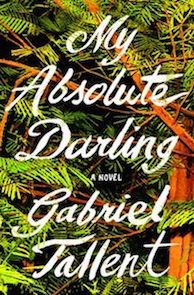 Lastly for August books, I'll pick Gabriel Tallent's debut novel "My Absolute Darling," which sounds like a pretty terrifying story about a teenage girl who's raised by her abusive father in the Northern California wilderness. Usually I would not go near a story like this, but apparently the teenage girl, nicknamed Turtle, is a protagonist well worth the difficult journey for her independence.
This novel has received a ton of positive hype and buzz from many authors and sources — who say it's heartrending and impossible to put down, but I'm still contemplating whether I can handle a "Room" type of story. You recall the Emma Donoghue book from which a movie was made. If someone has read  Tallent's novel, please tell me if it's too much to bear.
As for movies, I pick "Dunkirk" for July releases and "Detroit" for August ones, which "Hurt Locker" director Kathryn Bigelow made, based on the murder of three young African American men during Detroit's five-day street riot in 1967. Judging by the movie's trailer, this period crime drama looks explosive and intense. I guess I didn't know much about the 1967 riot in Detroit, but the film was released to commemorate the 50th anniversary of the event, which I plan to read more about in the days ahead.
It looks like a much better film than perhaps "The Glass Castle," which is also coming out this month. Although I loved Jeannette Walls's memoir, the film version (sadly) doesn't look like it will live up to her book — just judging by the movie's long trailer. Woody Harrelson's portrayal of the father looks quite off to me, but tell me if I'm wrong.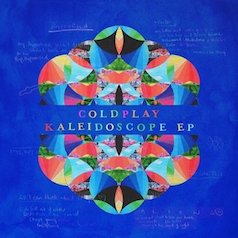 As for July album releases I'll pick Coldplay's EP "Kaleidoscope," which apparently is a companion piece to the band's prior album "A Head Full of Dreams." The new one has just five songs on it, but I usually get what Coldplay puts out, so hence I have to go there. For August, it's either David Rawlings's album "Poor David's Almanack" or Iron & Wine's new album "Beast Epic" — there's not much else out this month, but prepare for September as it will be huge.
Until then enjoy your summer days.
And let me know which July and August releases you have liked, or are  looking forward to.