Ahhh summer, my favorite time of year. Being so far north here, the days stay light till quite late and are warm. June usually brings a fair amount of rain to these parts, but it's been much drier than normal this spring so we will see. Already there's been a problem with wildfires, which is worrisome. At left is a photo from our recent bike ride through the local mountains.
For those who attended Book Expo 2015 in New York City this past week, I hope you had a great time and will dish on what happened there. I'm thinking of going next year when Book Expo hits Chicago, May 11-13. Mark your calendars. It should be great.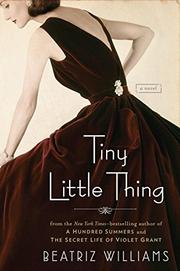 In books coming out in June, I haven't been exactly sure what I want to sink my teeth into. There's new ones by horror authors Stephen King ( "Finders and Keepers" ), Paul Tremblay ("A Head Full of Ghosts"), and Sarah Lotz ( "Day Four" ), if that's your cup of tea. There's also a notable spy thriller from Jason Matthews ("Palace of Treason"), his second with CIA agent Nate Nash. But what about "Tiny Little Thing" the latest from popular author Beatriz Williams? People loved her novel "A Hundred Summers" and this one could be a perfect beach read. Right?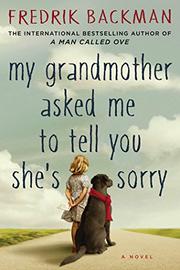 I also have my eye on Jami Attenberg's "Saint Mazie" which is set during the Jazz Age at The Venice, New York's famed movie theater. Attenberg last wrote "The Middlesteins," which drew quite a bit of attention, and this one is getting high praise too. Then there's Fredrik Backman's new novel that comes after his big success with "A Man Called Ove," which is apparently terrific. His second novel "My Grandmother Sent Me to Tell You She's Sorry" is about a precocious seven year old whose grandmother leaves her some letters upon her death that sends the girl on a journey into a world of the grandmother's fairy tales. It sounds like a touching and warm tale, though I'm still hoping to read Backman's novel "Ove" first.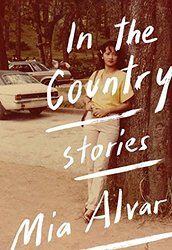 But perhaps the two June books I'm most curious about are Mia Alvar's short-story collection "In the Country" and British author Sarah Hall's novel "The Wolf Border." I don't often read short story collections, but the high praise about Alvar's book has caught my attention. Its stories apparently are about people who've been displaced by the Filipino diaspora as seen through the eyes of expats living in Bahrain and Saudi Arabia. According to Knopf: Alvar's debut: "explores the universal experiences of loss, displacement, and the longing to connect across borders both real and imagined." I'd like to see if this one is as good as critics say.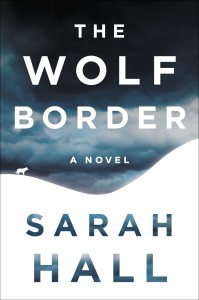 As for Sarah Hall's "The Wolf Border," it's about a zoologist Rachel Caine who is called to spearhead a controversial scheme to reintroduce the Grey Wolf to the English countryside. As she contends with the modern-day realities of the return of the wolf, her own regeneration is unexpectedly sparked. Booklist calls "The Wolf Border" : "An absorbing portrait of a woman and her conflicted relationships with family, homeland, and identity," and the Economist says it's a "compelling, psychological drama." I've heard much about Sarah Hall's writing so count me in for this one.
As for movies out in June, there's the usual splatter of summer fare with the action-adventure "Jurassic World," the animated "Inside Out" and the comedies "Spy" and "Ted 2." And fans of the TV series "Entourage" can look forward to a film version with super agent-turned-studio head Ari Gold. But my pick this month is "Love & Mercy," the biographical film about Brian Wilson of the Beach Boys fame. I've heard it's innovative and interesting, and for anyone who likes the music of the 1960s, it should be an entertaining look back at the man who created "Good Vibrations" among other songs.
Lastly in albums for June, there's new ones coming out by Of Monsters and Men and the Indigo Girls that should be worth checking out. My pick is the new one by British band Florence and the Machine, which is called "How Big, How Blue, How Beautiful." The band played two singles from it on Saturday Night Live on May 9, which sounded pretty cool.
How about you — which books, movies, or albums out this month are you most looking forward to?