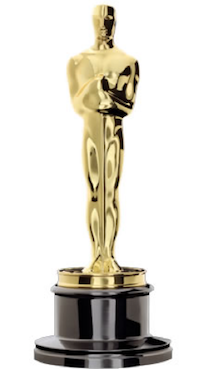 My husband and I are heading out this Saturday for our "spring break" trip, which will include a week of bicycling and exploring in Southern California, particularly in San Diego and the Palm Desert area. So I'm posting early. We will try to catch some of the Academy Awards while there; Jimmy Kimmel is hosting and he should be pretty funny. Many think that "La La Land," which tied "Titanic" and "All About Eve" with a record 14 Oscar nominations, will run away with the night in a landslide, though many movie critics are pulling for "Moonlight" to win.
I liked both of these films fine, but I'm hoping that maybe "Manchester by the Sea" or "Lion" will win something big too. Those two were my favorites. "Hidden Figures" and "Loving" followed closely behind the big four for me. I missed "Fences" and "Jackie," but I'm sure they will come on rental soon, along with the nominated documentaries that I want to see. Which was your favorite film, or acting performance of the year?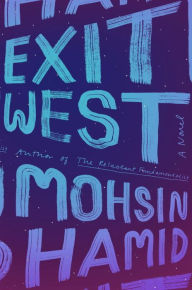 Meanwhile March is just around the corner and I'm looking at what novels are coming out that I want to get my hands on. First off I'm interested in checking out Mohsin Hamid's new novel "Exit West" about a couple who flee their homeland, which is on the brink of civil war, to join other migrants traveling to safer havens through closely guarded doors. The novel is said to contain surrealistic elements as people are transported from the doors to different parts of the world.
Usually I'm not too keen on such portals or doors in novels, though I did like "Narnia," but I'm curious enough to see it through. Mohsin Hamid is a highly regarded British Pakistani author who's book "The Reluctant Fundamentalist" is still on my shelf waiting to be read. Moreover I liked what the Huffington Post had to say about "Exit West": "Hamid's timely and spare new novel confronts the inevitability of mass global immigration, the unbroken cycle of violence, and the indomitable human will to connect and love."
Next, I'm also considering Jami Attenberg's new novel "All Grown Up," which is said to be darkly funny about a "39-year-old single, childfree woman who defies convention as she seeks connection."
I have not read Attenberg's other novels "The Middlesteins" or "Saint Mazie," but this one looks perhaps too good to pass up. The novel's protagonist — New Yorker Andrea Bern — seems like quite a character, with her cutting observations on relationships and singledom. As Glamour says about the book: "Told in vignettes, "All Grown Up" asks what happens after you've got the whole 'adult' thing under control." Hmm. I might still be working on that.
Also Peter Heller has a new novel coming out called "Celine," which I probably can't resist since I liked his other novels "The Dog Stars" and "The Painter." This one is about a 67-year-old NY private investigator named Celine who heads with her husband Pete out to Yellowstone National Park to help a young woman solve the long ago missing person's case of her father, who was said to be mauled by a grizzly but was never found.
Heller usually has a strong knack for settings amid nature, which I like, and the Library Journal has said about the novel: "Heller blends suspense with beautiful descriptive writing of both nature and civilization to create a winner." So count me in.
Next up is Jessica Shattuck's upcoming novel "The Women in the Castle." I know I sort of promised myself not to take on anymore WWII novels than what I already have on my shelves, but with all the praise this story seems to be getting, I'm having a hard time resisting it.
Really it takes place post-WWII (so I'm okay there), amid the ashes of a defeated Germany, and is about three widows whose lives and fates become intertwined. All three women eventually must "come to terms with the choices that have defined their lives before, during, and after the war." Hmm despite being buried in WWII books, I find myself game for the genre once again.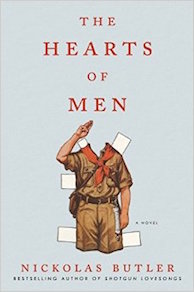 Lastly in books this month, there's Nikolas Butler's new novel "The Hearts of Men," which sounds like it's straight from the cult of the masculine — does it not? But Butler is well regarded from his previous novel "Shotgun Lovesongs," which many readers loved. I have not gotten to it yet, but his new one gives me a chance to catch up with his storytelling, which comes highly praised.
"The Hearts of Men" is set at a woodsy Boy Scout summer camp and follows three generations struggling to find their place in a world bent on dealing them a bad hand, according to Publishers Weekly. Author Christina Baker Kline says about it: "Part coming-of-age narrative, part meditation on masculinity, part war story, this novel had me spellbound all the way to its riveting conclusion." Hmm. I'm curious about checking this author out.
As for new movies in March, there's a couple of cute comedies that look fun as possible future rentals, namely "Table 19" with Anna Kendrick about an ex-maid of honor who finds herself at the wedding reception assigned with five random guests to the dreaded Table 19. Oh my, I think I've been there! Also there's Shirley MacLaine's new movie "The Last Word" about a curmudgeon businesswoman who tries to control the writing of her own obituary, and in the process becomes friends with the local newspaper obit writer, played by Amanda Seyfried. It looks light and fun and a MacLaine-kind of movie.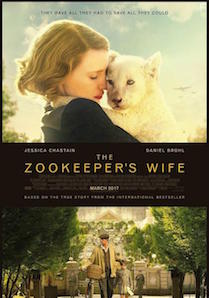 But my main movie pick for March goes to "The Zookeeper's Wife," which is based on the 2007 nonfiction book by Diane Ackerman that draws on the unpublished diary of Antonina Żabińska. It stars Jessica Chastain and tells the true story of keepers of the Warsaw Zoo who helped save hundreds of people and animals during the German invasion of Poland in 1939.
I love to see these WWII resistance kinds of stories, similar to that of Oskar Schindler in "Schindler's List." I'm number 27 in line for the book of "The Zookeeper's Wife" at the library, while the movie of it comes out at the end of the month. Have you read it?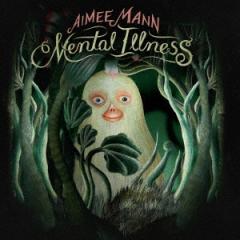 Lastly in album picks for March, there's new ones by Canadian singer-songwriters Jenn Grant and Amelia Curran, which I plan to look for, and also the band Spoon from Austin, Texas, has a new one called "Hot Thoughts," which seems fun. Also Bob Dylan seems to be turning into a crooner with his "Triplicate" album that features 30 covers of classic American songs; oh my! No wonder he couldn't make it to Sweden for the Nobel Prize, right? But my pick this month goes to Aimee Mann, whose music I like, for her upcoming album "Mental Illness." She's a badass singer-songwriter and is always worth listening to.
What about you — which books, movies, or albums are you looking forward to this month? Till next time, I bid you adieu.  Bon voyage!